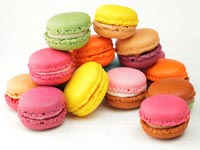 Himneel, ISO 9001:2008 certified and HALAL Accreditation, a high quality manufacturer, supplier and exporter of food colors is one the leading company in India. Our food colors and other products mentioned below are manufactured with advanced technologies and are prime products that can be used in diverse range of industries like food, stationery, pharmaceutical, cosmetics, personal care products, house care range, ink and many more.
Thus Himneel is a manufacturer, exporter and supplier of food colors from India. We have dual lines for manufacturing food colors and dyes in our company.
There is no other reliable and trustworthy source for Food colors in India than Himneel as we benefit our clients in every term including quality, price, delivery and support.

VISION :
Himneel Overseas Pvt.Ltd. (HNOPL), group of companies, was founded in the year 1997 (Base of RTC group established in the year 1983) initiated its activities in trading &exporting of the whole range of Food Colours & Dyestuffs. In the beginning, HNOPL was buying Food Colors from the local Manufacturers but with the time, the company grew in size and started its own manufacturing units. Owner and Managing director of HNOPL, Mr.Himanshu B.Chalishazar is highly qualified &. Experienced and is committed to serve food industries with Superior quality Harmless Synthetic Food Colors. He has ventured into his 100% Export Oriented Unit - Own Colour manufacturing under Registered trademark named HIMNEEL Brand Synthetic Food Colors,achieving maximum satisfaction and a Specialization in colour manufacturing.HNOPL offers its Services with utmost business ethics and corporate Governance. It is always prepared to face the challenges of the competitive Market. Our Colors are widely used in the Food, Pharmaceuticals &.also Cosmetic Industries. The company has an extremely versatile products range that is competitively Priced to appeal to a wide range of customers. The company's marketing Products go through rigorous quality control methods in line with International Standards.
Food Colours : Tartrazine,Sunset Yellow,Carmosine,Ponceau 4R, Amaranth,Allura Red,Brilliant Blue FCF,Chocolate Brown HT, Quinoline Yellow,Red 2G,Indigo Carmine,Brilliant Black PN, Erythrosine and also Lake Colours &. Blend Colours.
Dyestuffs : Solvent Dyes,Reactive Dyes,HE-ME Series,Direct Dyes, Acid-Basic Dyes &.Vat Dyes.
Refined Castor Oil (All Grades)
Saffron (Pure Kashmiri Monghra)
HIMNEEL's commitment towards customer satisfaction in terms of providing Best Quality, Best Packaging, Best Services and excellent customer support will always remain unchanged. Our Vast experience in the manufacturing area, world class plant and machineries and skilled staff has altogether contributed in producing FOOD COLOURS which meet global standards. As a result, our products are exported to nations across all five continents of the globe. Our Quality products are accepted in high quality conscious Markets of European Countries &. United State of America.

We at HIMNEEL feel honored and blessed to get an opportunity to partner with esteemed organizations with a goal to provide utmost customer satisfaction.

Member of the following Prestigious Professional Bodies:
Gujarat Chamber of commerce & Industries, Ahmedabad, India (No 25637).
Joint Director General of Foreign Trade, Ahmedabad, India-Ministry of commerce, Government of ndia (No.0897002113)
Registrar of Companies, Dadra & Nagar Haveli, Gujarat, India (No.U51909GJ2001PTC39647)
Chemexcil-Mumbai, India (Basic Chemical, Pharmaceuticals & Cosmetic Export Promotion Council -Set up by Ministry of Commerce, Government of India.) (No. CHEMEXCIL/AHD/H-26/2006-07/11180)
Trade Mark Registery,Mumbai-Government of India (Trade Mark No.1254077)
Elite Certification Pvt. Ltd. Noida, U.P.,India. ISO 9001:2008 Quality Managerial system (No. EC/QMS/0915HV/494)
Jamiat Ulama-E-Maharashtra, Mumbai, India- HALAL Committee (No. 05/15/1130/932/16/0915/476/1)

Quality :

Quality has always been an integral part of Himneel in its every effort. Since its inception,Himneel has always committed itself to provide the best to their customers in terms of Quality, Consistency, Innovation and Trustworthiness the attributes which are back bones of Himneel and have contributed in its Growth story and made it a worldwide name in exports. The Quality Initiative in Himneel is led by its Managing Director Mr.Himanshu B.Chalishazar,who personally heads the research and development activities within the Organization. The most crucial aspect that sets us apart as a winner is Himneel's commitment to Quality and its Customer Quality Control. Our dealings, documentations, operations etc. are built up on the basis of well planned documented Quality system each & every time in the due interest of our Customers.

.